ATTENTION:
SERIOUS ATHLETES AND PARENTS:
It's Time to Develop Proper Movement Patterns, Add Strength, Power, Speed, Confidence and Pack on Muscle to Sky Rocket Your Athlete Performance!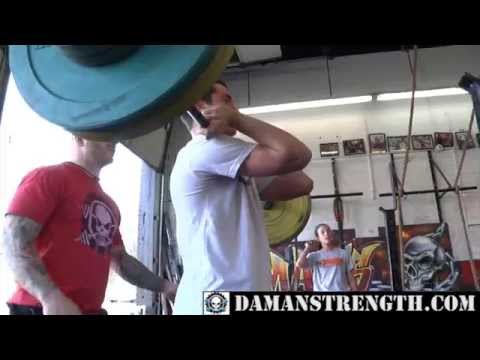 Are YOU ready to become a DST Athlete?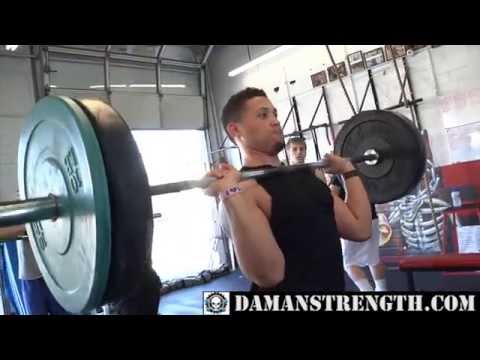 "I have been training at DST for over a year. I have become noticeably quicker and stronger. DST is a great environment with great coaches! They know every athlete by name and care about each athlete and their results. I have built the foundation for a strong and healthy future. Thank you DST!"
-Nicole Mansfield: Softball & Basketball
"The training is a lot of explosiveness and as a running back you have to be explosive."
-Anthony Fidurski: Football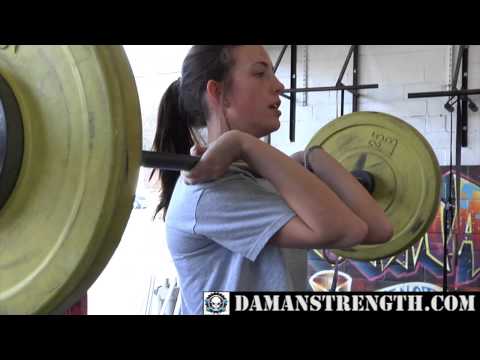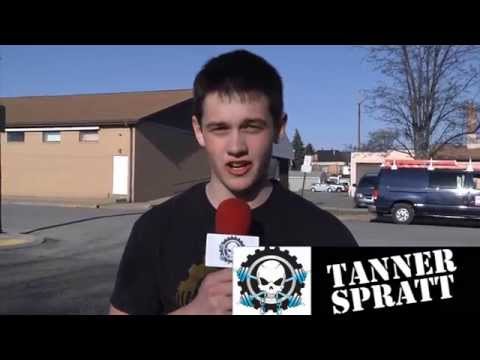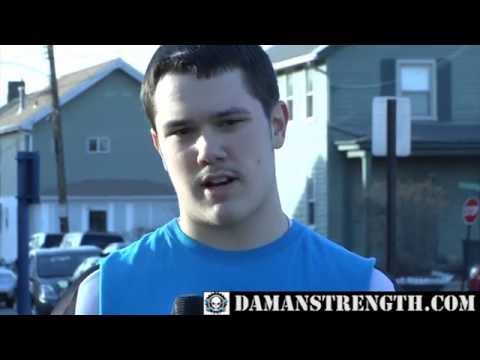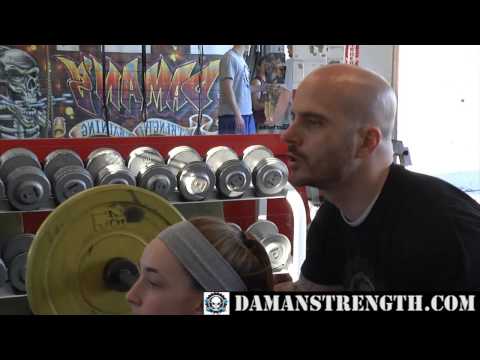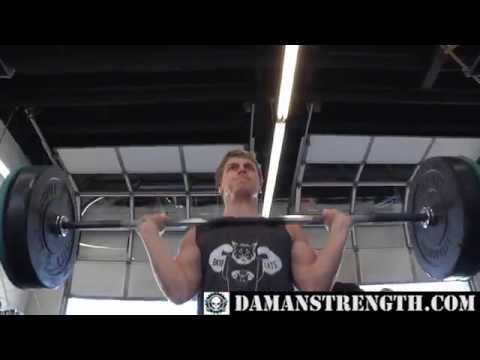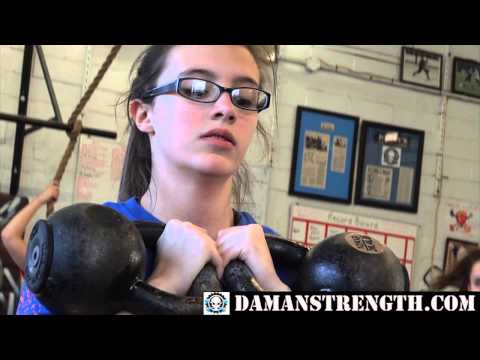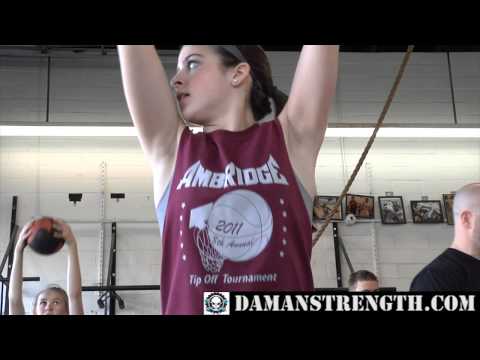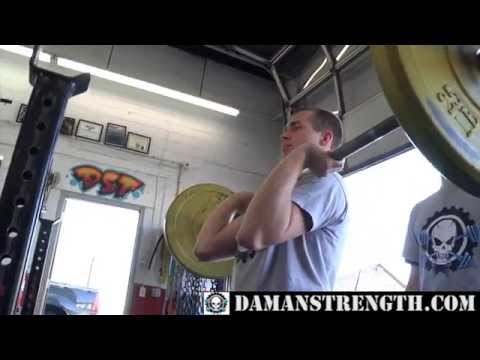 "I got faster, more athletic and stronger each summer training. DST has also fixed my technique"
-Corey Neil: Football
"Zach has learned proper strength training techniques, increased mobility and proper eating and nutrition"
- Paul Royba: Parent of Zach Royba
"Positive atmosphere that teaches discipline"
-Ken Brown: Parent of Brendan Brown
"During the baseball season Chase is hitting the ball a lot farther"
-Chris Hoffman: Parent of Chase Hoffman 

Each athlete goes through a trial workout. This trial workout is for the coaches to see if the athlete will be a good fit for our coaching facility.
Space is limited and we want to ensure that we are ONLY coaching dedicated athletes.
As coaches we will ONLY work with motivated athletes who set goals and work to reach their full potential.
We do NOT have time for athletes who:
Skip Workouts
Come Late
Make Excuses
Do Not Follow Proper Nutrition
Laziness
Poor Attitudes
"GameSpeed got me compliments that I am faster on the football field"
-DJ DeMarco: Football
Important Note: Parents that interfere with workouts, or suggest we do more, are not welcome into our facility.
 We are experts at coaching athletes and respect the time we have with each athlete while they are training.
Athletes have such limited time for success, it's imperative that the coaches are NOT bothered or distracted from outside disruptions.
Why Choose Daman's Strength Training?
DST is built on a Team/Family Philosophy. We truly care about our athletes and their success through our coaching facility.
"In 2 years I got bigger, stronger and all of my lifts have gone up and my technique is better"

-Skyler Cron: Football
As coaches we GUARANTEE that our coaching facility will not only develop athletes into more confident athletes but will help pack on the size, strength and speed they need to dominate their competition.
Our #1 goal when athletes walk through the door to start training with our coaches is to make sure they have or develop proper movement patterns.
This is essential in growth and injury prevention. Often times athletes come into or facility and perform incorrect movement patterns. This can and will lead to injuries.
This is vital in the performance of an athlete, and as an athlete/parent, this should be YOUR #1 concern when putting your athlete into a coaching facility.
Still Think DST is NOT a Facility for YOU?
Listen to What These Athletes Have to Say!
"I have more drive. I don't give up and I have more strength overall"

-Jacob Naber: Football
"They push us hard and give us hands on coaching to make sure we are doing it right"

-Austin Sheridan: Football
"You can never say can't. DST trains you to get that mindset"

-Brandon Whoric: Football
"You're constantly pushed, never by yourself and always being coached"

-Benji Zorich: Hockey
"DST changes you as an athlete and a person"

A.C. Chiappetta
"I came to DST to get stronger and become a better football player"

-Jared Brunette: Football/Hockey Player
Daman's Strength Training
Will Provide You With:
Great Coaching
An Opportunity to Break Into the Starting Line Up
More Confidence
Team/Family Atmosphere
An Increase in Overall Athletic Ability
Correct Training and Movement Patterns
An Increase In Speed
Overall Understanding or Proper Nutrition
An Increase In Strength
A Chance to Earn a College Scholarship
And Endless Success Through Our Coaching Facility!!!
Membership Guidelines and Expectations:
All memberships are billed ONLY by EFT or Credit Card. We do NOT expect cash or a check month to month.
As coaches our #1 focus is the athletes and NOT being bill collectors. Distractions will ONLY affect the success of the athletes.
All new athletes commit to a 4 month membership. You must complete all training sessions in your 4 month commitment. Training sessions do NOT carry over after your 4 month membership is finished.
Memberships Options:
3 Coaching Sessions Weekly, Nutritional Guidance

+ At Home Training Manual

2 Coaching Sessions Weekly, Nutritional Guidance

+ At Home Training Manual

1 Coaching Session Weekly, Nutritional Guidance

+ At Home Training Manual

Message to Any Athlete Who is NOT Satisfied with Their Performance
Something has brought you to this website. Maybe it was curiosity or you were referred by a friend or your just plain sick and tired of getting zero results and never seeing any gains in strength, speed or size.
At Daman's Strength Training we provide you with structured workouts where you are coached in each and every movement.
If you want nothing but success, and YOU are willing to be pushed by our coaches, then DST is the facility for you.
Your opportunity for success is limited based on your goals. You are wasting valuable time by training at local commercial gyms that offer zero training for athletic development.
Stop wasting time worrying about, " How much ya bench?" and learn how to train to become a more explosive and dominant athlete. 
Watch our DST athletes train heavy, train fast, train aggressively and show NO signs of weakness!
"The atmosphere is great and you get pushed from the other athletes training"

-Hunter Altsman: Football
"I am able to dead lift 275 lbs for reps now"

Zach Tame: Football
"DST gives you more personal time to help fix your form and training mistakes so you don't develop bad habits"

-Jon Kerr: Football
DST Athletes & Accomplishments
Jesse Battaglia- Football: All-State, 1st Team O & D Lineman, Big 7 Lineman of the Year (2010) (Penn-Ohio All-Star)
 Nicole Mansfield- Basketball: 2nd Team (2011)
Trey Johnson- Football: 1st Team and All-State: Started as True Freshmen (2010)
Chris Elkins- Football: Started as a True Freshmen (2010)
Sam Mansfield- Football: 1st Team Defense: Penn Ohio All-Star (2010)
Mason Carothers- Football: Youth All-Star Selection (2012)
Dean Dinell- Football: Penn-Ohio All-Star (2010)
Benji Zorich- Hockey: 2-Time Badge Bob Award Winner/ PIHL All-Star (2012)
Nick Pettigrew-Football: Top 22 Selection (2011 & 2012)
Lauren Krawchyk- Soccer: All-Section/Leading Goal Scorer (2010-2011)
Jordan Farrow-Football: 1st Team O-Line/3rd Team All-State/East-West All-Star Selection (2011)
Preston Johnson-Football: 2nd Team Offense (2011)
Jon Kerr-Football: Honorable Mention (2011)
Brandon Noll- Football: Youth All-Star Game (2012)
Sean Hupp- Baseball: W.P.I.A.L.Champion
Jesse Battaglia- College Football: 2nd Team All-Conference Tackle
Chase Hoffman-Football: 2012 All-Star Selection
Brandon Noll-Football: 2012 All-Star Selection
Brett Gailey- Football: 2012 All-Star Selection
Chris Elkins- College Football: 1st Team All Conference Guard
Jordan Miller-Football: 1st Team All Conference Offensive Lineman
Many More to Follow!!