DST is like a one BIG Family!

Through out the week we train hard, we worry about what we are putting in our bodies to maximize results and sometimes don't get a chance to sit back and have some fun!

So I thought what would be sometime that we are all NOT very good at doing. I thought about golf and then bowling came to mind.

All I could picture was these big lineman throwing these bowling balls down the lane and breaking the pins. This past Saturday we took 40 athletes to Baden Bowl for some Cosmic Bowling!

It was funny from the start! Gutter balls, people slipping and falling, bowling balls slipping out of Matt Cunningham's hand and almost crushing my foot (got it on video)!

They even kicked back and ate some pizza! The best part was they all had some and we were hanging out like a BIG Family!

Here is a short video of DST in Action this past Saturday! I had a blast. Every athlete came and thanked my wife and I for putting this together! Which was the best part.

They appreciate when we get out and have some fun!

Hope to do something again this summer! We'll see what we can come up with next time!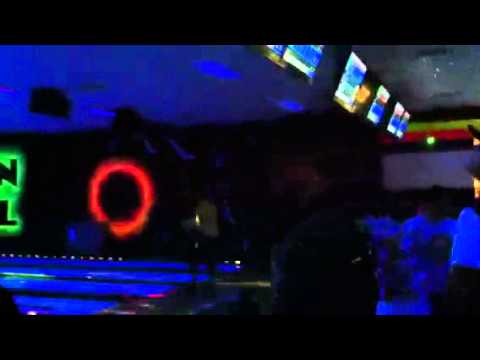 Thanks Everyone!!
One Response to DST is like a one BIG Family!