Testimonials
Mike Brown: Parent of DST Athlete Brendan Brown
"It has been a positive experience and has taught my son DISCIPLINE"
Chris Hoffman: Parent of DST Athlete Chase Hoffman
"He's hitting the baseball a lot farther and has gained 20 lbs since training at DST"
Benji Zorich: Beaver Hockey
"I feel a hell of a lot better"
Zach Royba: Beaver Football and Basketball
"I started out at 147 lbs and now weigh 160 lbs"
Sheldon Jeter: Beaver Falls Basketball
"Training at DST has helped me with my explosion off the floor"
Chase Hoffman: New Brighton Football
" I started at 111 lbs and I now weigh 133 lbs"
Corey Neill: College Football
"Rick preaches a lot about technique"
Paul Royba: Parent of DST/GameSpeed Athlete Zach Royba
"Excellent experience! Learned proper technique, gained flexibility and proper nutrition"
---
A.C. Chaippetta: Beaver Falls Football/Geneva College
…DST and GameSpeed has worked on my explosiveness and quickness allowing me to drive people off the ball
---
Jordan Farrow: Central Valley Football/ Mercyhurst University
…DST fixed all my form and made me a lot stronger by exposing all my weakness
---
Matt Cunningham: Ambridge Football
…I started at 128 lbs and I am currently at 170 lbs
---
Dean Dinell: Beaver Falls Football/ Geneva College
…DST and GameSpeed are a great environment
---
Jordan Miller: Beaver Falls Football
…I'm the strongest I have ever been and I am more explosive
---
Jon "Crash" Kerr: Rochester Football
…my technique has improved and I'm stronger than I have been in the last 3 years!
---
Brendan Brown: Beaver Falls Football
"…improved my strength while putting 20 lbs on"
---
Zach Tame: Rochester Football
"…started out doing body weight now I dead lift 275 for reps!"
---
Sam Hammer: Blackhawk Football
…I'm stronger with more endurance and ready for football!"
---
DJ DeMarco: Riverside Football
…DST has increased my bench 50 lbs!"
---
Zach Even-esh: UNDERGROUND STRENGTH GYM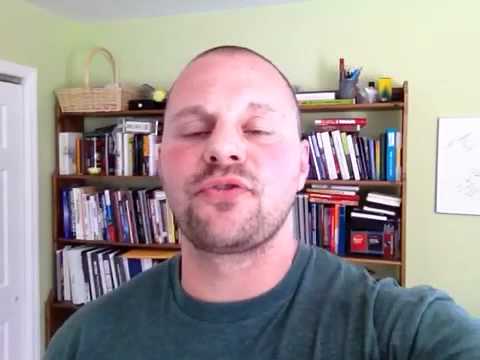 "Rick is tops! His commitment to the kids is second to none"
---
Mark Ehnis Power Strength Training Systems www.powerstrengthpro.com
---
Sean Hupp: Blackhawk Baseball
---
Benji Zorich: Beaver Hockey
"Before I started going toDaman's Strength Training, I would get on the ice and be out of breath by the end of my first shift.Daman's has gotten me motivated to get moving. Now I'm building muscle, gaining stamina, and dropping fat with organized diets and sweat filled workouts. I feel better about myself and I feel much better on the ice.Daman's has helped me get in shape so that I may get on the ice and help my teammates in a faster, stronger, and all around better ways."
Benji Zorich- Beaver Hockey
---
A.C.Chiappetta-Beaver Falls Football
"Combining DST and GameSpeed has change the way I feel about myself, how I train and play on the football field. DST gives you the strength, explosiveness, and mental toughness you need to better yourself as an athlete. GameSpeed also gives you explosiveness but there you will be striving to be a faster and quicker athlete. For myself I made an awesome decision by going to DST and GameSpeed. I wouldn't be in the position I'm at today without these two programs, if you're looking to step your game up to the next level and even more, DST and GameSpeed are the places to go!"
---
Corey Neill-Central Valley Warrior: College Football Player (W.P.I.A.L. Champion)
"Since I started going to Damans Strength Training, I have not only noticed an increase in my strength but also in my athleticism. First off I had to learn technique, which is emphasized very much at DST. Before coming here, my technique was terrible. Rick helped me a lot in correcting my technique which helped me get the results I wanted. Physically I am much stronger than ever before and training at DST has definitely helped me to get ready to play college football. Not only do I get great results from DST, I have so much fun doing it. I can't wait to get in the gym everyday to train. Overall, DST is a great place to train and a great place to build a good mental attitude!"
---
Shawn Hammers: Parent of Sam Hammers-Blackhawk Football
---
Dave Naber: Parent of Jacob Naber-Beaver Football
---
Eddie Johnson: Rochester Football-Parent of Preston Johnson
Dave DeMarco: Parent of DJ DeMarco-Riverside Football
---
Foy: College Wrestling
---
Skyler Cron CV Football
Over the past 4 months training with Rick I have become stronger physically and mentally. When I first started working with Rick I could barely get 1 pull-up. Now after 4 months of eating right and putting in hardwork, I'm hitting 10-15. Rick also taught me that when your mind is telling you that you can't do it, your body is capable of doing more. So with the diet he set me up on and the hardwork he pushes me to do every day, I'm getting stronger and becoming a better athlete. I would HIGHLY recommend Daman's Strength Training to anyone.
---
Testimonial from Jesse Battaglia, Rochester High School Football
2009 Big 7 First Team All Conference Offensive Tackle 
"I have been training with Rick throughout my high school career and he has never let me down. I joined Daman's Strength Training with high expectations and it has not disappointed. Daman's Strength Training separates itself from any other training program simply because of the dedication that's put into it. This program pushes you to your limits and them some. Due to the intensity of the workout, you see results faster and gain the desire to get stronger. The workouts are uniquely designed to improve your strength, overall conditioning, flexibility and most importantly your attitude!"
---
Testimonial from Eddie Johnson (Parent of Preston Johnson)
Since joining DST Preston's overall strength has improved tremendously. He's become more self confident and he takes pride in all his endeavors. Preston takes his training very seriously. This is due to Rick's compassion for his athletes and his consistent effort to help his athlete's achieve their goals. Preston has gained strength, confidence, discipline, pride and most of all, knowledge in how to train properly and eat. Through his training and eating Preston has gained 25 lbs of muscle since joining in December.
Preston has increased his body weight from 160 lbs to 185 lbs in 8 months. I recommend Daman's Strength Training to all athletes who want to become stronger, more confident, mentally tougher and more disciplined. Overall I am very impressed!
---
Testimonial from Zach Even-Esh
Ricky Daman is a top notch Strength & Conditioning Coach. I have seen him working with athletes and his ability to execute exactly what needs to be done with each athlete coupled with his ability to motivate each athlete to the highest level is a rare sight to see. If you or your child has the opportunity to be trained under Ricky you can expect amazing results in the shortest time possible. He's the Real Deal! Zach Even – Esh / NJ, Owner, Underground Strength Gym http://www.undergroundstrengthcoach.com
Zach Evan-Esh and Rick
---
Sami Robson: Westminster Basketball & Softball
DST it most definitely made a difference in my performance. I look forward to going there every day to work out with all the guys. It built my confidence and most of all I came out of there stronger than I ever was before. It showed me how much I could really push myself. The overall training experience has done so much for me as an athlete. DST showed me what I could really do and how much better I could become. Not only did I get a lot of playing time during basketball, DST gave me confidence, and with that confidence it made me believe I could do anything. DST also made me a more explosive athlete, it helped me become lighter and quicker on my feet. I would most definitely recommend this gym and coaching to other athletes because the atmosphere there is so upbeat and encouraging. The coaching makes you want to push yourself more and more. They will push you until you think you cannot do it anymore but you keep going and going and going. It not only gives you the strength that you need to compete it also makes you mentally tough.
---
Testimonial from Derek Moye, Rochester Football 2007, College Football WR
My personal growth through Rick's training has exceeded my expectations in my college football career. Being a college football player I have to work hard to stay in shape. When I am home from school I need someone to workout with who is going to push me and help me get better as an athlete. Working out with Rick has helped me to do that. Rick takes pride in making sure that you are getting stronger and working to become a better athlete. I can only imagine the impact Rick would have had if we would have started
training this way during my high school years. I know I would have been 10 times better as a high school football athlete and also 10 times better prepared to transition to college football. I am confident that Rick's training will continue to prepare me to compete at the college level.
---
Testimonial from Nick Long, Pittsburgh Harlequins Rugby Team
After losing 40lbs over several months through a "Biggest Loser" contest at work, I needed a different approach to my training. I was working out enough to get by playing rugby the past 10+ years but I knew I needed something very different. I did not feel as strong or athletic enough anymore to be competitive in the sport I love. I wanted to step up my workouts and start training like a real athlete. Sure enough, I am dragging a sled of 300lbs and sprinting with a Prowler sled. My strength gains continue to
grow and I am slowly adding muscle. My body has never been pushed through such tough workouts; you definitely have to be mentally tough to train with Rick. After working with Rick for the past few months I am thrilled and excited with the results. I look and feel totally different and I am very excited about the upcoming season.
---
Testimonial From Ryan Carson, Hopewell High School | Thiel College Wrestling
The strength I gained while enrolled at DST was unbelievable. I currently wrestle at Thiel College and I can personally say that Rick's training methods will help you succeed. In the four months I put on over 15lbs. The atmosphere in the gym is unmatched. When you step into the gym and see other athletes training, it just makes you want to work that much harder and be that much better. Although I gained that much weight, it wasn't easy. You have to train hard and
understand the importance of a nutritional diet.Upon arrival, you better to be prepared to work because the methods Rick goes about training isn't easy by any stretch of imagination. Through all the sweat I most certainly came out of the gym a bigger, faster, stronger, and more focused athlete than I thought was possible.
---
Testimonial from John Hupp (Father of Sean Hupp) Blackhawk Baseball
Daman's is great! I think Rick does a very good job coaching the athletes and has a fantastic relationship with them. In the 7 months that Sean has been training with Rick, he has become much stronger, dropped 30 pounds, increased his self-confidence, and improved his overall attitude. I recommend Daman's because I think the coaching is excellent and the results that I have seen in just 7 months. As stated above, Sean has lost 30 pounds and his overall strength has increased significantly. Both of these accomplishments will make Sean a better baseball player.